Welcome to Wiltshire Walks
Views on our Walks
- 'Hover' for a
larger Image
General Information
Our Walks and Tours are based in Marlborough, the historic Market Town in North Wiltshire, which is surrounded by navigable footpaths, accessible downland and woodland (including Savernake Forest and West Woods) with many ancient sites such as Avebury, Silbury Hill and Stonehenge within easy travelling distance. Two ancient trails run nearby; the Ridgeway and the Wansdyke - the eastern start point of the Wansdyke is just a mile south of Marlborough. Rare flora and fauna abound; the villages and towns are filled with fascinating buildings steeped in history - making it a fabulous area for the photographer or historian to visit. Marlborough is an ideal central base for a walking, biking or touring holiday, so why not add one of our Guided Walks to your plans, or base a complete short holiday around one or more of our Guided Walks, or perhaps a complete Theme Holiday?
Everyone recognises that outdoor exercise is beneficial to our health and well-being (see our News Page), and in the current economic climate walking holidays can be achieved at considerably less cost than a more traditional holiday. However, walking holidays require a degree of researching and arranging, a good knowledge of map-reading at both the planning stage and 'on the ground', and can often be a solitary affair which may suit some walkers, but not all. So let our Path Leader take away the worry of the exactly route of that Public Right of Way, or, if you wish, learn Map Reading & Compass skills during the walk!
Guided walks are not a new idea, but can often be a little too long or strenuous for some walkers, may not provide enough variety of activities along the walk, or do not allow the time to just stand and take in the views. Wiltshire Walks provides small groups of walkers (usually to a maximum of 8 persons) with appealing walks along navigable pathways having scenic views, with the Path Leader providing a knowledgeable commentary when necessary. Time is given for the walkers to learn new skills such as dowsing for 'ley-lines', to stop and look at the views and take photographs, and to have the chance to chat and make friends with the other walkers.
Short guided tours of Marlborough town are also available - see the 'Blue Plaques' of the town, go on an 'old pub crawl', and investigate the original routes into the town and the hidden alleyways off the High Street.
Previous experience has shown that most all 'social walkers' enjoy becoming involved in other activities, or learning new skills during the walks. When applying for more information about our Walks, our Enquiry Form will ask about your interests and hobbies, and if several prospective walkers have shown an interest in any one particular activity then we will set that activity as the theme for that walk. See our Activities Page for more information.
For more information about our Guided Walks, Dates and Prices, How to Book, Food and Accommodation during your stay, local Pubs and Restaurants, & Taxis and Public Transport, Local Events, and our supporting businesses, please see our More Details Page.
Marlborough High Street
from High Walls
The Cluster Oak in Savernake
and..........
Acorns in Savernake!
and Black Swans
on the Kennet
What makes Wiltshire Walks so very special?
Knowledge. This is a key feature of our success - our detailed knowledge of the area; the history, buildings, architecture, topology, flora & fauna, and the woods & footpaths. Much of this has been gained from personal experience, which makes us second-to-none for Guided Walks and Tours around this area.
Cost. There are few other Guided Walks companies operating in the area - and most of these simply provide guided tours of the main Ancient Sites at around double that of our price.
Difference. Our Walks are different. They are designed to cover as many features as possible over relatively easy ground, and in a relaxed manner. < Click here for details of our Guided Walks Themes and Activities >
Friendliness. Wiltshire Walks wishes to support local tourism and businesses, and we consider that friendliness to our customers will help in getting return business to our area. Our Team Leaders are local, friendly and approachable, and will help our customers in any way they can.
Detail. Naturally, our Walks are planned in a great amount of detail, but it's those little added touches that can make a big difference to a Walk. From ensuring that you arrive safely, helping with compasses, maps cameras, GPSs, and the loan of batteries, to the supply of a post-walk information pack on full-day Walks.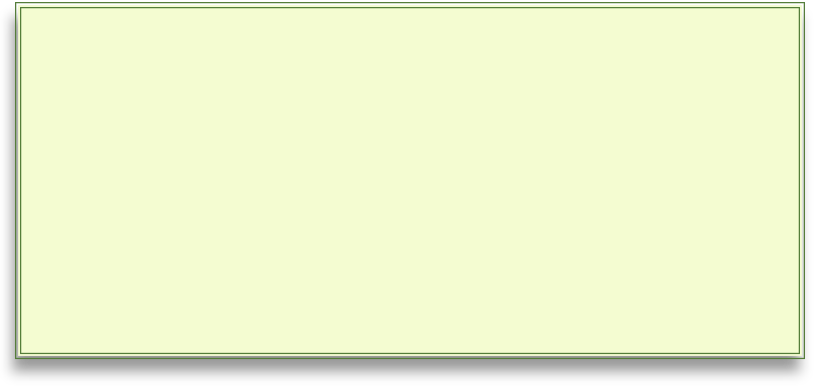 Thank you for visiting Wiltshire Walks - a unique company which provides Guided Walks around the footpaths, woodlands, downs, rivers, villages & ancient sites of North Wilts.
Our Guided Walks come in two distinct flavours - Planned and Exclusive. Forthcoming Planned Walks are shown in the box below and on our <Facebook Page>, and are on a 'first-come, first-served' basis where we accept bookings for up to 8 persons. Please Book or enquire from the Box below or our Facebook Page. Prices for all Walks are <shown here>
Exclusive Walks may be booked solely for you and your friends & family, all for the cost of a single person supplementary surcharge (T's & C's apply - please ask for a quotation for Weekends and Bank Holidays). On all Exclusive Walks we can provide tutoring on associated topics such as Map Reading/Compass Skills and GPS/Geocaching.
We can also provide Custom Walks, either as one of our existing Walks modified to your requirements, or a 'from scratch' Walk, provided it is in our North Wiltshire area.
<<< For details of our Guided Walks - Please click here >>>
<<< For details of our Prices - Please Click here >>>

Please visit our Supporting Businesses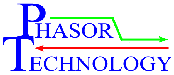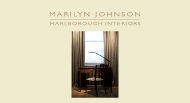 The Wilts Walks Website will be updated during the Spring & Summer of 2017. Please use our Enquiry Form for Bookings.
*** Planned Walks - Summer 2017 ***
Please note that we reserve the right to cancel a Planned Walk if we do not receive a minimum of 4 bookings with 5 days of the Walk Date.
To Book or to Enquire about any Planned Walk, please click on the Walk Name: