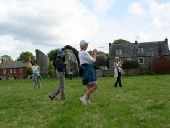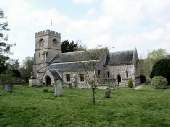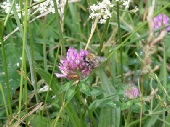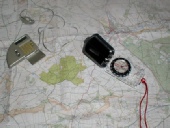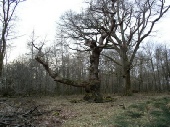 A key feature of Wiltshire Walks is that all our Guided Walks are based around a particular theme, and can include activities associated with that theme.
Should you book an Exclusive Walk, then you can choose the Walk theme and which activities you would like during the Walk - you simply add these details at the time of Booking.
For example, a popular choice is the combination of a Map and Compass Skills Course along with an Extended Savernake Forest Guided Walk after the Course. Naturally the Walk will give you an opportunity to test your skills, but simultaneously you may wish to try-out a little Dowsing, photograph some of the amazing Ancient and Veteran Oak Trees and test your Handheld GPS accuracy whilst searching for Geocaches!
Activities can include:
Photography

Flora & Fauna

Veteran and Ancient Trees and Tree 'aging'

Ornithology

Fox & Badger Watching

Etymology

Archaeology

History/Pre-History

Map Reading & Compass Work

Herbs, Fruit and Nut collection (the area is a wine makers paradise!), mushrooms in the Autumn.......

Architecture

Meteorology

Divining - around three-quarters of the population can successfully dowse for 'ley-lines' using simple metal rods, or a traditional Hazel forked stick.

Historic Milestones of the area

Our own 'mini' Geocaching and Treasure Hunts
If time and the weather permits, some evening activities may be organised:
Bat Detecting - Marlborough and the surrounding area has several Bat 'sites'.

Dowsing or Divining

Short Guided Walks around Marlborough and local Villages.

Photography around Marlborough and local Villages

Astronomy

Eating Out

Owl/Fox/Badger watching

Tree 'aging'

Treasure Hunts

'Mainstream' Geocaching - see here for more details